The Beat online en directo
The Beat 106.0 FM offers Varios Programas Sobre DIVERSOS Géneros musicales, Entre Ellos hip hop, dance, pop latino y Varios Programas Entre Los Que Destaca el golpe demostración del desayuno. El hip hop o hip-hop Es Un movimiento artístico Que Surgió en Estados Unidos un episodios finales de los años 1960 en las Comunidades afroamericanas y latinoamericanas de barrios populares neoyorquinos Como Bronx, Queens y Brooklyn. ACCEDA una red this Y DISFRUTE de la Música de Este género, de las Imágenes, las promociones y las Distintas Cosas Que OFRECEMOS sin perder de vista Que Lo hacemos Para Usted y pensando en Usted from El golpe 106.1 FM.
The Beat es una radio online que emite desde Mijas y tiene un estilo muy Radios música Dance,Radios música Electrónica,Radios Hip-Hop
Interactua con The Beat online y en directo:
Súmate a la experiencia Radiofy ! : Ahora puedes escribir directamente a The Beat mediante sus twitter a la vez que escuchas esta radio. No te pierdas esta forma nueva de escuchar la radio, además te sumaras y podrás conocer a los demás oyentes de The Beat en directo . Nada mejor que compartir la música y las opiniones en directo!
Facebook de The Beat
Twitter de The Beat
Última noticias de The Beat
Radiofy es la única plataforma que se preocupa de darte las últimas noticias y publicaciones del equipo que hace esta radio realidad, aquí te adjuntamos los últimos tweets que están rompiendo en el twitter de The Beat
Contactar con The Beat ; teléfono sitio web y email
Radiofy también es una plataforma de comunicación, si quieres saber comentar, sugerir o simplemente ponerte en contacto con  The Beat online puedes usar esta dirección:
Sitio web: http://www.thebeatspain.fm/
O directamente usando este formulario de contacto con The Beat

Además te recomendamos ir aquí para escuchar cualquier radio online gratis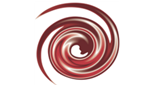 https://radiofy.online/wp-content/uploads/2019/05/The-Beat-online-en-directo-gratis.png
85
160
https://radiofy.online/wp-content/uploads/2018/12/RadioFy-Radio-Online-Gratis-e1544721223433-300x113.png
1970-01-01 00:00:00
2019-06-03 09:53:16
The Beat online en directo