HFM Ibiza online en directo
Fundada en la década de 1990, HFM (originalmente vacaciones FM) fue una vez conocida como la única estación de radio de habla Inglés en la isla de Ibiza en el mar Mediterráneo. La estación cerró sus puertas después de la temporada de 2008 y el nombre de dominio ha sido adquirido por una gran empresa de registro de dominios de Estados Unidos. Mostrar más
HFM Ibiza es una radio online que emite desde Ibiza y tiene un estilo muy Radios música Dance,Radios música House,Radios música Chill Out
Interactua con HFM Ibiza online y en directo:
Súmate a la experiencia Radiofy ! : Ahora puedes escribir directamente a HFM Ibiza mediante sus twitter a la vez que escuchas esta radio. No te pierdas esta forma nueva de escuchar la radio, además te sumaras y podrás conocer a los demás oyentes de HFM Ibiza en directo . Nada mejor que compartir la música y las opiniones en directo!
Facebook de HFM Ibiza
Twitter de HFM Ibiza
Última noticias de HFM Ibiza
Radiofy es la única plataforma que se preocupa de darte las últimas noticias y publicaciones del equipo que hace esta radio realidad, aquí te adjuntamos los últimos tweets que están rompiendo en el twitter de HFM Ibiza
Contactar con HFM Ibiza ; teléfono sitio web y email
Radiofy también es una plataforma de comunicación, si quieres saber comentar, sugerir o simplemente ponerte en contacto con  HFM Ibiza online puedes usar esta dirección:
Seven Seas Production Ltd saw the name on sale, looked up the history and decided to re-launch HFM Ibiza due to its still existing extraordinary following worldwide. The investors hunted for a valid Manager of the station and hired Manuel Lopez, ex-manager of Privilege Ibiza to setup a fresh and new concept with new talents and new people. His connections, knowledge and Ibiza history promise to give a successful rebirth to the station under complete new ownership.
Email: [email protected]
Sitio web: http://www.hfmibiza.com/
O directamente usando este formulario de contacto con HFM Ibiza

Además te recomendamos ir aquí para escuchar cualquier radio online gratis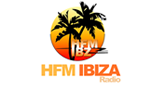 https://radiofy.online/wp-content/uploads/2019/05/HFM-Ibiza-online-en-directo-gratis.png
85
160
https://radiofy.online/wp-content/uploads/2018/12/RadioFy-Radio-Online-Gratis-e1544721223433-300x113.png
1970-01-01 00:00:00
2019-06-03 09:01:39
HFM Ibiza online en directo