Harmony FM online en directo
En pocas palabras, tenemos un orgullo y pasión por la música de calidad y artistas, y tocamos la música que más le guste. Mostrar más
Harmony FM es una radio online que emite desde Alicante y tiene un estilo muy Radios música Rock,Radio música Radio música R'n'b,Radios Pop,Radios música Clásicos
Interactua con Harmony FM online y en directo:
Súmate a la experiencia Radiofy ! : Ahora puedes escribir directamente a Harmony FM mediante sus twitter a la vez que escuchas esta radio. No te pierdas esta forma nueva de escuchar la radio, además te sumaras y podrás conocer a los demás oyentes de Harmony FM en directo . Nada mejor que compartir la música y las opiniones en directo!
Facebook de Harmony FM
Twitter de Harmony FM
Última noticias de Harmony FM
Radiofy es la única plataforma que se preocupa de darte las últimas noticias y publicaciones del equipo que hace esta radio realidad, aquí te adjuntamos los últimos tweets que están rompiendo en el twitter de Harmony FM
Contactar con Harmony FM ; teléfono sitio web y email
Radiofy también es una plataforma de comunicación, si quieres saber comentar, sugerir o simplemente ponerte en contacto con  Harmony FM online puedes usar esta dirección:
Harmony FM, established back in 2009, is a professionally run Radio station, covering the Costa Blanca south on 96.7FM.
We're dedicated to providing you, our valued listener, with 'The Music YOU Like Best'.
Our music spans the last 6 decades, with timeless and classic songs, ensuring appeal to all age groups and tastes.
We broadcast differing music styles at the various points of the day and night, together with some speciality genres, including Soul, Disco, Rock and Latino.
Teléfono: +34 639 63 60 70
Email: [email protected]
Sitio web: http://harmony-fm.com/
O directamente usando este formulario de contacto con Harmony FM

Además te recomendamos ir aquí para escuchar cualquier radio online gratis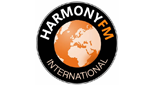 https://radiofy.online/wp-content/uploads/2019/05/Harmony-FM-online-en-directo-gratis.png
85
160
https://radiofy.online/wp-content/uploads/2018/12/RadioFy-Radio-Online-Gratis-e1544721223433-300x113.png
1970-01-01 00:00:00
2019-06-03 09:50:30
Harmony FM online en directo